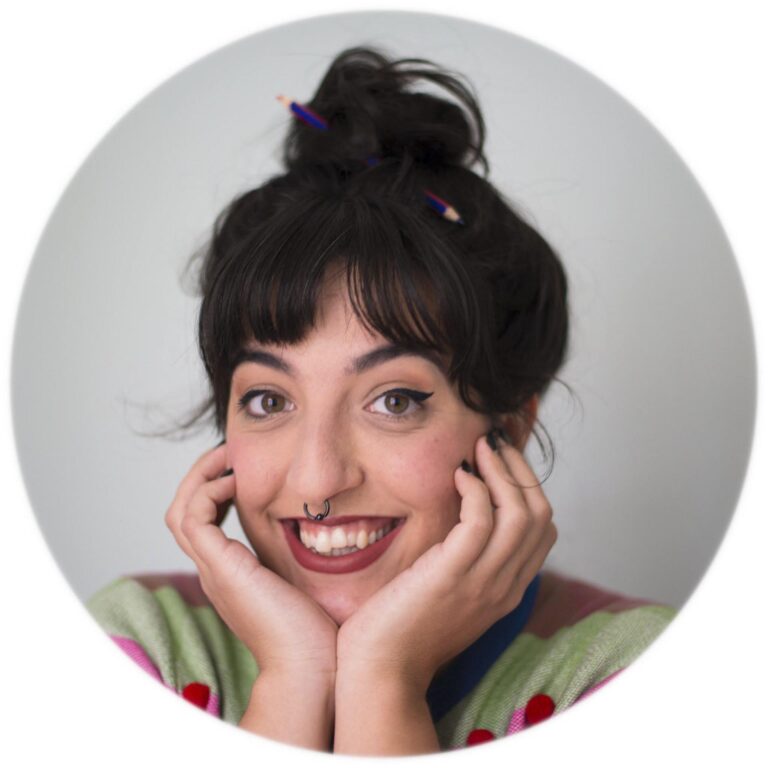 Isabel Muñoz is a Spanish children illustrator represented worldwide by The Bright Agency since 2017. 
She studied fine arts at The Complutense University of Madrid, and she formed for a year as a Superior Technician of Illustration in ArteDiez.
Isabel loves everything spooky, cute, vintage and colourful. She grew reading Brothers Grimm's fairy tales watching The Moomins, Mary Poppins(1964), Hocus Pocus(1993), Little women(1949), Beetlejuice… (Yes, she still loves cinema) and having a box of coloured waxes and a sketchbook as her favourite child game.
Some of her many works as an illustrator are: Buttercup the Bigfoot, written by Douglas Rees, voted «Inspired Recommendations for Kids from Indie Booksellers» (2020); We Say What's Okay series, written by Lydia Bowers, that helps teach young children the social and emotional skills they need to understand the complexities of consent; Adventures to School, by Baptiste Paul, Miranda Paul, a Real-Life Journeys of Students from Around the World or 21 cousins written by Anda Diane and winner of The Alma Flor Ada Best Latino Focused Children's Picture Book Award(English).
Though she loves to work on non-fiction books, she's always looking to venture into fiction picturebook projects and is currently writing her own stories. Isabel works from a lovely and picturebook filled studio in whimsical Asturias, in the north of Spain and lives with her husband Fer and her funny dog Pepi.»
Henry Holt, Little Bee Books, Arcturus, Egmont Uk Ltd, Rising Stars, Free Spirit Publishing, Folens, Oxford University Press Australia and the UK, I am a Bookworm, Amicus Publishing, Cantata, Studio Press…
Drop me a line!  isabelmg.art@gmail.com